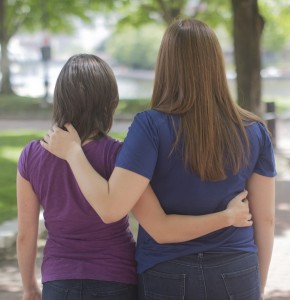 I met with an amazing friend today.
She is a wife, a mother of six, a grandmother, a teacher, an author, a bookseller and distributor, a ministry leader, and most importantly, a lover of God.
She just returned from India where she loved on and prayed for children in HIV clinics, at dumps, and with leprosy. Through her teachings, children and adults discover the Holy Spirit.
Whenever I am with her, I walk away oozing the Holy Spirit because her connection with God just pours out to those around her.
I am blessed by who she is.
Women in Leadership Who Bless and Influence
I am blessed by SO MANY women in leadership roles who are like my friend. Here are a few:
A pastor who just completed her PhD in pastoral counseling and teaches people about healing.
A real estate professional who manages a real estate investment fund and ministers to people who have lost loved ones.
A scientist who manages an air quality team for an environmental consulting firm and prays passionately for the needs of others.
A graphic designer and gifted prayer warrior who creates beautiful books to capture people's memories while praying for and speaking prophetically over women in ministry.
A manufacturing engineer with a passion for the nations and helping others pursue God's purpose in their lives.
They are humble professionals, leaders, and lovers of God.
Do you see yourself? You, too, have many qualities, gifts, and stories that bless others!
Accepting the Call to Leadership
God has called each of us "for such a time as this."  Why?
We are women of passion and purpose who are called to influence our world for God's glory. It's time to be bold, not sit back and be complacent.
We are to learn from and encourage one another through God's Word, the influence of the Holy Spirit, and our experiences so that we grow in the fullness of Christ and are a light to others.
I believe God wants to develop us into women who lead through influence wherever he places us.
Why Me?
When there was no more wine at the wedding in Cana of Galilee (John 2:1-10), Mary said to the servants "Whatever He says to you, do it!" The servants responded obediently to Jesus, filling the jugs with water. Jesus turned the water into wine.
I heard God say "Do it. Call my women into their destiny as leaders."
Whatever He says to you, do it!
Like the servants at Cana, I want to be obedient. If I step out and initiate what God asks, he will be faithful and work through our efforts to accomplish his purposes.
I am all in! Are you?
I am embarking on this journey with all of you! Through blog posts and video clips, we will:
Share your testimonies and stories
Learn how you influence and lead people every day
Discover where God is calling you
Explore ministry and business models
Encourage one another
Explore the essentials of leadership
We will EQUIP one another to be the women we were created to be!
How do you lead and influence where God has placed you? Do you believe you are a woman in leadership? I would love to hear your story below.