Transformational Coaching = Growth + Change
Transformational coaching is about YOU maximizing your potential. You choose to grow and change by focusing on those areas where God is already working through your circumstances.
It's during life's storms and personal challenges where you are most receptive to change…. to doing life differently. With a trained coach walking this journey with you, radical change can come quickly!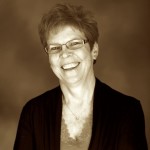 My role as a Christian coach is to believe in you and empower you. With God, you set the coaching agenda, you determine your goals, and you reach for your future potential. I facilitate what God is doing by being transparent and real, listening and ask insightful questions.
You have all you need to grow and change within you and in your relationship with God. However, a coach who understands the change process can expedite your growth by providing support, encouragement and accountability.